Staying at Home? That's an Opportunity for Fitness!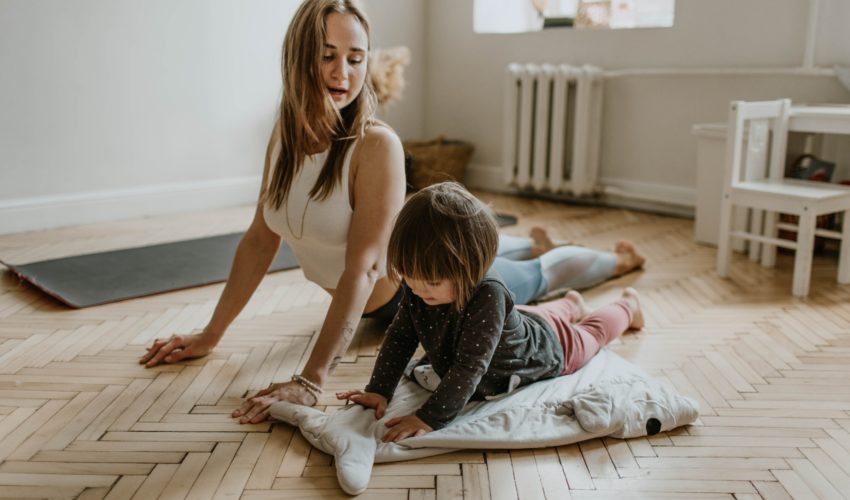 Today, more and more people are finding themselves at home for more extended periods than they are accustomed to. Despite the circumstances, it's an excellent opportunity for people to start or maintain a regular exercise routine. For those who have put off starting a routine due to phobias of gyms or lack of time, this is your golden opportunity to get started. As for those who were on their way to having a structured regimen, fret not, you can benefit from this time at home as well. As much as it may look like being on an exercise routine requires a gym membership or fancy equipment, it really doesn't! In fact, the CDC (Center for Disease Control) states that optimal health can be achieved through 150-300 minutes of physical activity per week and never once mentions going to a gym. It suggests muscle strengthening activities, but those are not restricted to the confines of a gym!
For those who are just getting started and have never set foot in a gym, guess what, you still don't have to! Mostly because they're closed, and secondly, when you're starting off, it's more pragmatic to start with simpler things like walking and learning a few bodyweight exercises!  I know, when you look at it, 150-300 minutes per week can seem a little daunting, BUT, it does not have to be all at once. Exercise bouts, as short as 10 minutes, have been shown to have a cumulative effect when compounded with other sessions of exercise. What does this mean? As long as you're up and moving for at least 10 minutes, it will all add up!
For all my frequent gym-goers, just because you don't have dumbbells, barbells, or machines, it doesn't mean you have to let your progress stall! Bodyweight exercises can create a challenging stimulus to help maintain and sometimes even improve fitness! Unfortunately, you do need equipment in order to maintain attributes like absolute strength. In this scenario, attribute reductions are unavoidable; however, it can be slowed by incorporating bodyweight exercises into a regular routine.
To help those at home, whether you're a newbie, ready to start a routine, or a fitness regular, looking for some things to do at home, WellnessWorks! A program of the NEA Baptist Charitable Foundation is here to help! We've created a 4 week at home exercise program for people of any fitness level. No equipment required besides a stopwatch and the occasional backpack if you so choose. The program is designed to give the user three days per week of bodyweight circuits and up to four days of cardiovascular exercise.
If you follow the WellnessWorks! Facebook page, you can find videos on all exercises used in the program. It will also serve as a central site for all those using the program to post questions, comments, as well as any pics or videos they would like to share. Look for a video every Monday, Wednesday, and Friday for a briefing on the day's workout. The program has a movement library at the end of it that lists each movement and its accompanying regression and progression for those needing different options.
This time at home does not have to be spent being inactive, you can improve your fitness if you just devote a little time to it each day. Even if it's not with our program, just finding something that gets you up and moving (for at least 10 minutes) each day will accumulate and have a profound effect on your health! Not just physically, but mentally and even for your immunity as well. Yes, regular exercise can improve the functioning of your immune system when done moderately. So take some time, invest in yourself, and get moving!
Don't forget! Always consult your physician before starting a regular exercise routine! 🙂