Thank you from Tuga!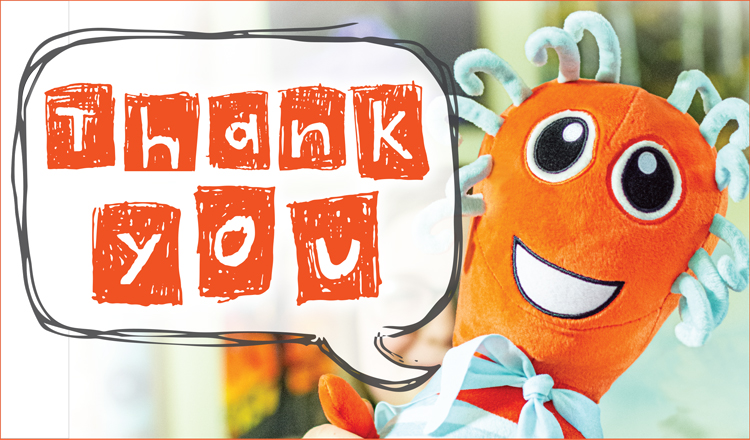 Thank you to all the businesses who participated in the first annual Tuga's Project! Because of the overwhelming support and generosity of the people in our region, $36,000 was raised to help provide free grief counseling at the NEA Baptist Center for Good Grief. This money will fund almost a month and a half of services for the kids, teens and adults receiving help at the center.
Tuga's Project is a community event, started by Chris and Kim Fowler, as a way to raise funds to support the NEA Baptist Center for Good Grief's free bereavement services. The Fowlers, through KFC and Taco Bell restaurants located throughout the mid-south, asked their customers, during the month of May, to donate $1 to help support the Grief Center.
The NEA Baptist Center for Good Grief first opened its doors in October of 2017 as a new resource for those in our community dealing with the death of a loved one or friend.  Since the center's opening, over 275 individuals, ranging in ages from 4 to 86, have been helped on their grief journey through the free individualized bereavement counseling provided at the center.  It is only through the generous donations of those in our community that the NEA Baptist Charitable Foundation is able to fund this resource.
Tuga, Croatian for grief or deep sorrow, is a comfort friend given to kids who are grieving and helped at the NEA Baptist Center for Good Grief. At each appointment, children are encouraged to bring their Tuga as a tangible help as they process their feelings and emotions associated with their loss.
Thank you again to everyone who participated in Tuga's Project and partnered with the foundation to provide hope and healing to those whose lives have been rocked by loss.    If you would like more information about the NEA Baptist Center for Good Grief or would like to participate in next year's Tuga's Project, please contact Robbie Johnson at robbie.johnson@bmhcc.org or (870) 936-8479.  You can learn more about the other programs of the foundation by visiting our website at https://neabaptistfoundation.org/programs.
.